Global leadership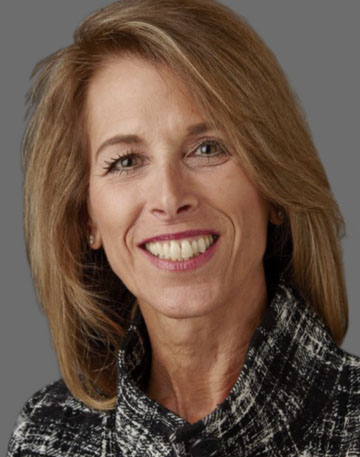 On May 1st, 2019, Susan Macher was appointed Sales Vice President, Global Account Solutions, for the Canada region. In this role Susan leads a team of sales professionals who deliver communication solutions by bundling key AT&T services including mobility, data, voice, internet, managed, hosting and professional services as well as 3rd party services supporting AT&T's Canadian clients and revenue.
In her most recent assignment Susan was the Sales Vice President responsible for over 80 of AT&T's largest global multi-national companies, defined as customers with HQ outside of the US.
In this role, she was responsible for leading US and Canada based Global Account Teams that deliver wireline and wireless communications and networking solutions to customers worldwide.
In prior assignments, Susan served as Executive Director Global Sales Operations in AT&T's Global Segment Organization, where Susan led a team of sales and sales operation individuals supporting AT&T's global strategy. Working with specific US and Most of World sales leadership to develop and win global opportunities via the Global Outreach program, account segmentation and account management initiatives.
From 2002-2006, Susan held various positions including Director of the Regional Action Committees which required leading a team of global-based Region Directors whose responsibilities included sales development and region advocacy for the EMEA, Asia Pac, Canada and Latin America Regions. Susan was personally responsible for all of the activities, creative content, logistics and the strategic vision for each of the RACs working in conjunction with AT&T's Business Advisory Program Teams.
In 1999 Susan joined Concert, the joint venture between AT&T and BT, in a sales support role for the financial sector. Prior to that assignment Susan was the Director of Marketing Communications for the AT&T Business Sales Organization and Manager of Strategic Pricing.
Susan earned a Bachelor of Science degree in Business Marketing from the Pennsylvania State University. Susan has been with AT&T for over 30 years.
Susan lives in Ocean Grove, NJ with her husband and 2 children. Her office is located in MIddletown, New Jersey.