Asia Pacific Leadership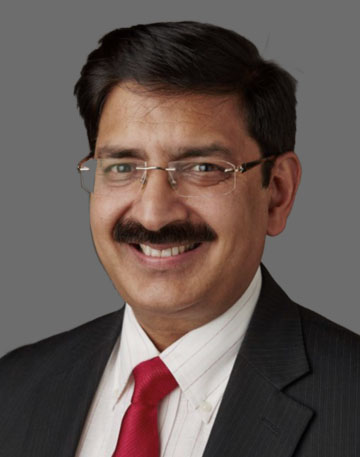 In this role, Sanjiv leads the sales and technical teams dedicated to bringing AT&T products and services to existing customers and new customers in ASEAN Sales Center.
Sanjiv has over 33 years of IT and telecoms industry experience and brings a wealth of leadership and knowledge to help businesses and our customers in the region.
Prior to this role, he was the Chairman & CEO of AT&T Global Network Services India Pvt. Ltd. In his 20 years of managing AT&T India business, he played a key role in building our India Sales Center, developing sales talent locally, and accelerating our growth. Sanjiv also established a solid foundation for our local business by securing Telecom licenses and supporting local communities through the Corporate Social Responsibility (CSR) programs.
Before joining AT&T, Sanjiv worked as a country manager for Global Network Services at IBM India and at various other positions for eight years.
Sanjiv holds an MBA from the Indian School of Business. He is a trusted and direct leader who thinks strategically, delivers results and develops talent.
Sanjiv is based in Singapore and is married for last 31 years and have two daughters. He is passionate about travelling to Himalayas and forests and has a special love for wildlife photography.