EMEA Leadership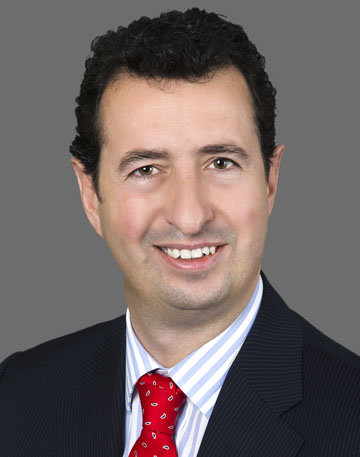 Ricardo Lizarralde Ruiz leads the sales center for AT&T in Southern Europe, the Middle East and Africa as well as the EMEA Inside Sales team. Their focus is to help multinational companies digitize and succeed with innovative technology. Ricardo has led global business programs for over 20 years. He joined AT&T in 2001, leading global and regional teams in the company's enterprise and wholesale organizations.
Today, Ricardo's team delivers integrated wired and wireless solutions to global companies. Prior to this, Ricardo Lizarralde held an EMEA and then a global sales role for the AT&T wholesale organization. From Madrid, he managed key relationships between AT&T and global tier 1 telecommunication carriers.
Before joining AT&T, Ricardo Lizarralde headed sales, business development and marketing positions for Broadnet and France Telecom in the Spanish market. At the start of his career, Ricardo held technology and IT systems roles for Decathlon at its headquarters in France.
Ricardo graduated from Universidad de Valladolid with a degree in physics and electronics. A native of Valladolid, Spain, Ricardo now lives in Madrid.