Asia Pacific Leadership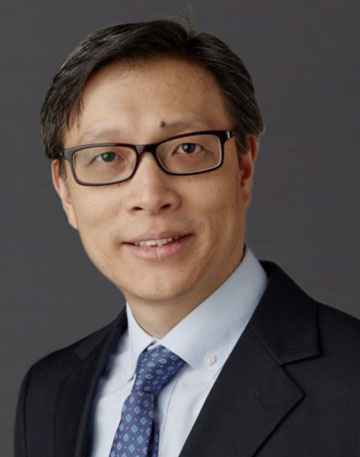 Johnny Ng is Sales Center Vice President AT&T Greater China region. He was appointed to the position in January 2010. In this role, Ng is responsible for the marketing, sales and business strategies of AT&T's Greater China region which includes Mainland China, Hong Kong, Macau and Taiwan.
Mr. Ng has more than 20 years of experience in finance and management in the telecom industry. Before being named as the head of AT&T Greater China, Mr. Ng served as AT&T Asia Pacific chief financial officer. He was responsible for leading the finance organization to support the sales and operations in AT&T Asia Pacific & Japan. Mr. Ng was helping to drive the business strategy and growth in the region by providing guidance on the operating model and processes for new services or complex deals particularly in those countries with regulatory constraints. This included proactive communications and collaborations with other stakeholders to ensure the overall strategy and focus of each function were aligned. Mr. Ng and his team were also instrumental in completing the transition of the back-end support functions from IBM to AT&T in Asia Pacific as a result of the acquisition of IBM Global Network operations back in 1999.
Mr. Ng has served on the board of directors for Shanghai Symphony Telecom Co., Ltd., an AT&T telecom services joint venture in China with China Telecom Corporation Limited and Shanghai Information Investment Inc. since 2006.
Prior to joining AT&T in October 1995 as finance director in Asia Pacific, Mr. Ng had held various positions in NCR Hong Kong and China supporting finance and business functions, which include accounting, financial management, planning, pricing, logistic and business management for about 10 years. In 1993, Mr. Ng relocated to Beijing as chief representative of NCR in China to manage relations with government and customers. During this two-year period, he was instrumental in building up local finance and administration structure and supporting the establishment of personal computer business through different channels in Asia Pacific.
Mr. Ng holds a Master of Business Administration degree from The University of Western Ontario and is fluent in English, Cantonese and Mandarin.