Latin America & Caribbean Leadership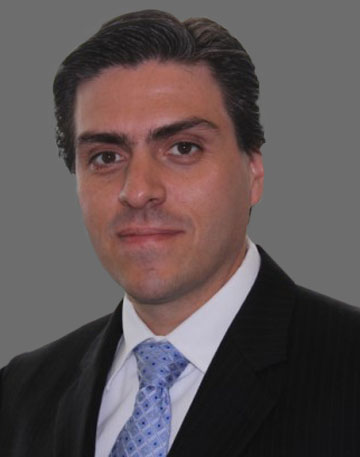 Fabiano Del Soldato is the Sales Centre Vice President for the South America Region under AT&T Global Business Organization. He oversees sales activities focused on revenue growth within the Latin America region. Soldato's team works to deliver best in class customer experience focusing on opportunities that positively impact productivity, efficiency, image and profit margins.
Previously, Soldato served as a Director of Sales under the South America Sales Centre. In that role, he was responsible to manage the Retail organization with the objective to grow the revenue base and execute new sales activities.
During his 14-year career with AT&T (along with Concert), Soldato held a variety of other positions with the company, including Marketing Assistant and Regional Account Director. As a Director of Sales Soldato led his team to double digit growth over the past 5 years and is helping to lead the transformation of the business in the region supporting the America Movil Alliance model as well as promoting new growth services to the region.
Soldato spent 5 years in the United States and graduated from Culver Stockton College in 1998 with a major in Business Administration and a minor in Marketing. He and his family live in Sao Paulo, Brazil.