AT&T Fuels IoT Momentum with New Asset Management Solutions, Alliances, and Customers
22 FEBRUARY 2016
---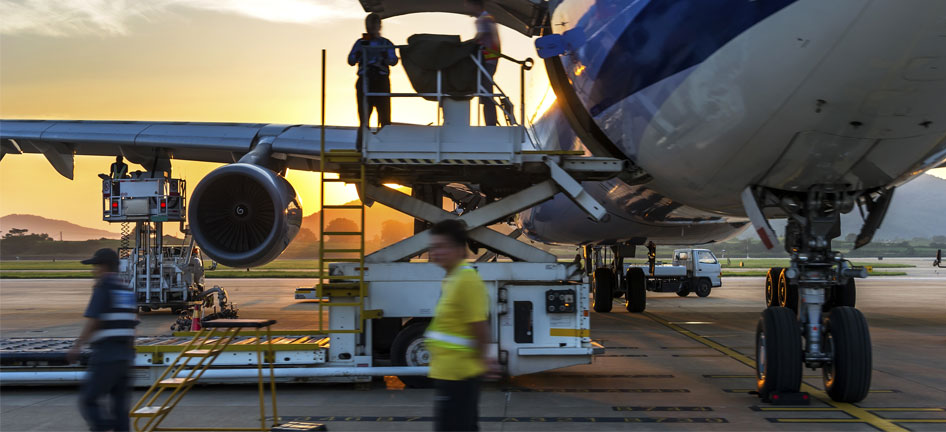 Global Industries Use IoT Technology to Track and Monitor Cargo, Storage Tanks, Shipping Containers, Equipment and Machinery, and High Value Assets
BARCELONA, Feb 22, 2016 – We're now AT&T* is helping companies across the world stay connected to their assets from almost anywhere. We're now extending our air cargo tracking solutions to companies in Asia, offering developers more asset management tools, and helping businesses monitor more assets than ever before.
Businesses are using AT&T IoT technology to manage a wide range of assets that include air cargo, storage tanks, heavy equipment, and shipping containers. The adoption of Internet of Things (IoT) technology for asset management continues to grow rapidly. According to Machina Research, the high value asset management market is expected to have 400 million cellular and low-power devices by 2020.
"We're now expanding our global footprint to help companies in Asia stay tethered to their assets across the world," said Mike Troiano, vice president, Internet of Things (IoT), AT&T Business Solutions. "Whether an oil services company needs a real-time snapshot of inventories or a medical company needs to ship temperature-sensitive supplies, we're making it easier for our customers to monitor their assets from almost anywhere."
Air Cargo
AT&T Cargo View with FlightSafe® helps companies remotely monitor the conditions of their shipped assets. This minimizes the risk of damaged, lost or stolen cargo. Businesses can monitor conditions such as location, temperature, light, motion, shock and pressure.
Launched in August 2014 in the U.S., AT&T Cargo View with FlightSafe® is now expanding to Asia. We're teaming up with UPR, a leading logistics management provider in Japan, to use AT&T IoT technology. Together, we'll enable customers to better manage their shipments in the sky, on land and at sea. This will help shippers mitigate risk, enhance quality control, and manage cost.
UPR will integrate AT&T Cargo View with FlightSafe®, an IoT solution, into its logistics management platform, World Keeper. UPR customers will be able to remotely monitor their shipments more closely. They can track shipments as they travel by air, road, rail and sea.
Storage Tank Monitoring
We're launching a new storage tank monitoring solution for businesses in the oil and gas industry. The technology lets companies remotely monitor levels of storage tanks that hold oil, chemicals and compressed gasses. These businesses depend on their distributors to make deliveries on time. Fleet, logistics, and operations managers now have near real-time visibility into their tanks' fill levels. They can remotely view the capacity of containers in the field to streamline pickups and deliveries.
Retif Oil & Fuel is an integrated energy provider that delivers oil, gas and renewables to hundreds of customers in the U.S. The company uses our IoT connectivity for their storage tank monitoring solution to save money and improve service levels for their business customers.
"We have thousands of storage tanks in the field," said Kenny Retif, president, Retif Oil & Fuel. "We're not only able to keep a more accurate inventory of our tanks, but also ensure that our drivers are only making trips when pickups or deliveries are necessary. AT&T gives us the connectivity we need to operate more efficiently."
Equipment and Machinery
We're offering a solution to help heavy equipment operators, original equipment manufacturers (OEMs) and rental companies capture important data. Managers use an app to view information on location, diagnostics and usage to help improve equipment management and maintenance.
Sany America is a global manufacturer of construction machinery and equipment. The company is using the solution to help their customer and dealer network remotely track and monitor the health and usage of its equipment.
"We're on pace to have several hundred units tracking equipment data by the end of the year, and we're starting to install the devices during our assembly process," said Kevin Grover, excavator platform manager, Sany America. "Our team at AT&T has been an integral part of making our project an ongoing success."
Container Tracking
AT&T Asset Management Solutions for Shipping Containers are now available to all businesses. Companies that transport containers by truck or railroad can use the AT&T network to have a complete view of their containers or trailers from departure to arrival.
One of the world's largest shipping container companies uses AT&T IoT technology to track and monitor its refrigerated containers. Now, the service is available to businesses that manage dry containers and other high value assets such as generators and construction site equipment.
Developer Integration
We're offering software developers new tools to build new asset management applications. They can use AT&T Flow Designer and AT&T M2X to create apps that collect data from Internet of Things (IoT) devices. They have access to asset location, geofencing, monitoring and alerts to develop new solutions.
AT&T Cargo View with FlightSafe® was developed in conjunction with the AT&T Foundry for IoT innovation in Plano, Texas. We're working with Salesforce to demonstrate how combining AT&T Cargo View with FlightSafe® and the Salesforce platform can better serve Salesforce's customers. Salesforce customers will be able to view Cargo View sensor data via Salesforce to obtain near real time information on their shipments. They will have a dashboard view into both sales and delivery information to help them provide better customer service. AT&T will highlight the technology at Mobile World Congress.
We've doubled our number of connected devices from 13 million to over 26 million in the last 4 years. We continue to develop IoT technology for vehicles, drones, equipment and machinery, and smart cities. The solutions include connected cars, heavy equipment, smart meters, and fleets as well as smart city street and traffic lights.
To learn more about IoT's potential to transform business, visit www.att.com/iot and download the AT&T IoT Insights Report here.
Follow MWC updates from AT&T at MWC media kit and @att and @attbusiness.
*AT&T products and services are provided or offered by subsidiaries and affiliates of AT&T Inc. under the AT&T brand and not by AT&T Inc.