AT&T Unveils New Way to Mobilize and Grow Your Business with AT&T Collaborate™
7 MARCH 2016
---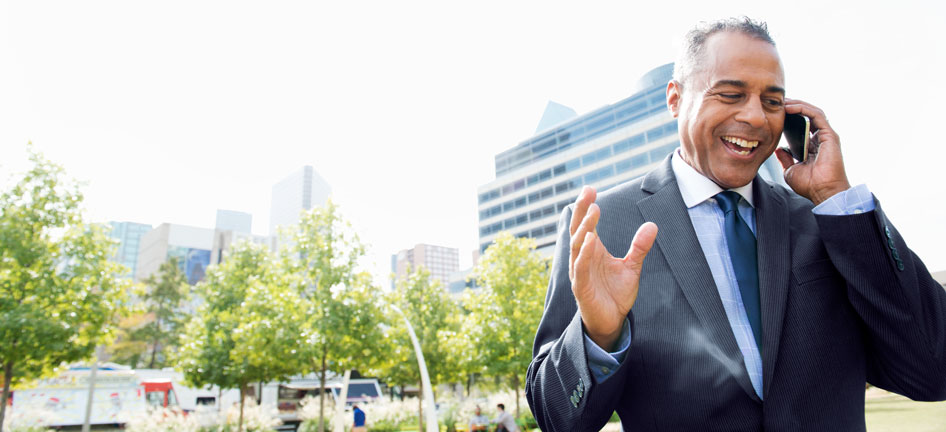 New Cloud-Based Hosted Voice and Collaboration Solution Helps Increase Companies' Efficiency and Productivity
ORLANDO, March 7, 2016 – AT&T* is creating a new way to mobilize and help grow your business. The solution, AT&T Collaborate, provides hosted voice and collaboration services to help improve employee productivity and your bottom line.
The pace of business is faster than ever. That's why businesses need tools that help improve processes and drive real-time decision-making. Now, the need for scalability and mobility is continuing to drive the adoption of integrated, cloud-based solutions.
AT&T Collaborate provides a full array of cloud-based voice features and collaboration tools, such as instant messaging and presence, audio, video and web conferencing, and content sharing. You receive a basic voice seat with more than 30 calling features, plus a mobile client for use on your smartphone or tablet. In addition, you can choose from the following capabilities as you design your individual solution:
AT&T Collaborate-Enhanced Voice – Includes additional voice features for employees with more advanced requirements such as selective call acceptance, alternate numbers, instant group calls and more.
AT&T Collaborate-Unified Communications – Includes instant messaging, employee presence, desktop sharing and conferencing features.
AT&T Collaborate-Contact Center – Includes basic agent and supervisor call center features as well as web client services.
You also receive access to an administrator portal that allows you to easily add new users or update features. You can control how to handle calls or conferences, with the ability to assign which devices will take incoming calls or even switch from one device to another mid-conversation.
Today, employees work together using a variety of independent channels and workflows. They layer tools for voice, email, instant messaging, web and video. These channels are converging – helping improve productivity by giving you more flexibility and mobility.
Aligning with this trend, AT&T Collaborate offers easy collaboration for businesses of all sizes. It gives you voice and collaboration services that easily integrate with many of the third-party applications you use most.
Most businesses are on a journey when it comes to adopting cloud-based solutions. AT&T Collaborate empowers business customers to migrate at their own pace. Plus, the solution keeps it simple. It's compatible with virtually any Internet-connected device, and requires little to no additional hardware or infrastructure.
"With AT&T Collaborate, you're able to design a collaboration solution that best fits your business needs – whether you need basic voice capabilities or a full unified communications experience," said Rick Hubbard, senior vice president, Networking Product Management, AT&T Business Solutions. "The solution provides a flexible way for you to connect your employees while helping control costs and complexity."
AT&T Collaborate is expected to be available to targeted business market segments in the U.S. at the end of April. We will continue to expand the reach of this offering throughout 2016.
For more information about AT&T Collaborate and how you can mobilize and grow your business, please visit http://www.att.com/collaborate.
*AT&T products and services are provided or offered by subsidiaries and affiliates of AT&T Inc. under the AT&T brand and not by AT&T Inc. Specifics concerning the vision for future development are subject to change. This is not a timeline or a commitment to deploy any specific product, technology or feature. This document is not an offer, commitment, representation or warranty by AT&T and is subject to change.