AT&T and UPR Team Up to Help Japanese Companies Better Manage Their Global Supply Chain
22 FEBRUARY 2016
---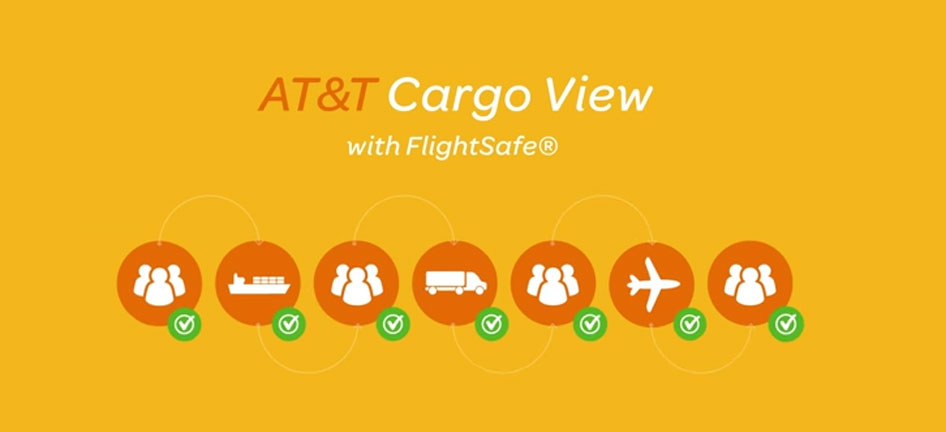 AT&T Cargo View with FlightSafe® to Help Track and Monitor Shipments
BARCELONA, Feb 22, 2016 – AT&T* and UPR, a leading logistics management provider in Japan, are teaming up to use AT&T Internet of Things (IoT) technology. Together, they'll enable customers to better manage their shipments in the sky, on land and at sea. This will help shippers mitigate risk, enhance quality control, and manage cost.
UPR will integrate AT&T Cargo View with FlightSafe®, an IoT solution, into its logistics management platform, World Keeper. UPR customers will be able to remotely monitor their shipments more closely. They can track shipments as they travel by air, road, rail and sea.
Customers simply put a small, lightweight sensor in their shipment. The sensor records and transmits information on location, temperature, humidity, shock, light exposure, vibration and other conditions. Customers may monitor this information from a mobile device or computer, using a new interface and dashboard developed by UPR in both English and Japanese.
Unlike most tracking devices, AT&T Cargo View with FlightSafe® is safe for any transit mode. It monitors, records, and communicates :
Location – Pinpoints the exact location of cargo via GPS so shippers can better schedule delivery.
Temperature – Lets shippers view near real-time temperature of sensitive cargo like foods, pharmaceuticals and other perishables.
Pressure – Monitors items susceptible to pressure changes at different altitude like medical supplies and thin glass.
Light – Sends an alert when light enters a container, signaling there may have been tampering.
Shock – Detects impact to fragile items during shipment.
AT&T Cargo View with FlightSafe® integrated into UPR's World Keeper is ideal for Japanese companies that need to move delicate or high-value goods around the world. It provides customizable alerts which enable customers to quickly react to potential damage, unauthorized entry and other environmental changes that impact the cargo.
"As Japan's leading logistics management provider, UPR is now bringing IoT and logistics together to cater to the growing global needs of Japanese companies," said Dr. Yasuhisa Nakamura, executive managing director, UPR. "Combining our strength in logistics with AT&T IoT leadership, we want to support more efficient and sustainable global supply chains."
"An efficient supply chain is a real business advantage, especially in today's global market," said Manabu Oka, president of AT&T Japan. "Working with UPR, we're helping companies in Japan stay on top of their shipments door to door—wherever they move across the planet. It's exciting to have our IoT capabilities connect people, processes, and cargo to help Japanese companies succeed in the global marketplace."
AT&T develops IoT technology for a wide range of industries, from logistics, to insurance, to manufacturing, to healthcare. Its solutions include industrial asset tracking, smart meter management, connected vehicles, and smart city solutions for street and traffic lights.
For more information on our IoT solutions, visit: www.att.com/iot, about.att.com/sites/internet-of-things and www.business.att.com/content/whitepaper/what-you-need-to-know-about-IoT.pdf
*AT&T products and services are provided or offered by subsidiaries and affiliates of AT&T Inc. under the AT&T brand and not by AT&T Inc.