AT&T and Audi Expand Connected Car Relationship
22 FEBRUARY 2016
---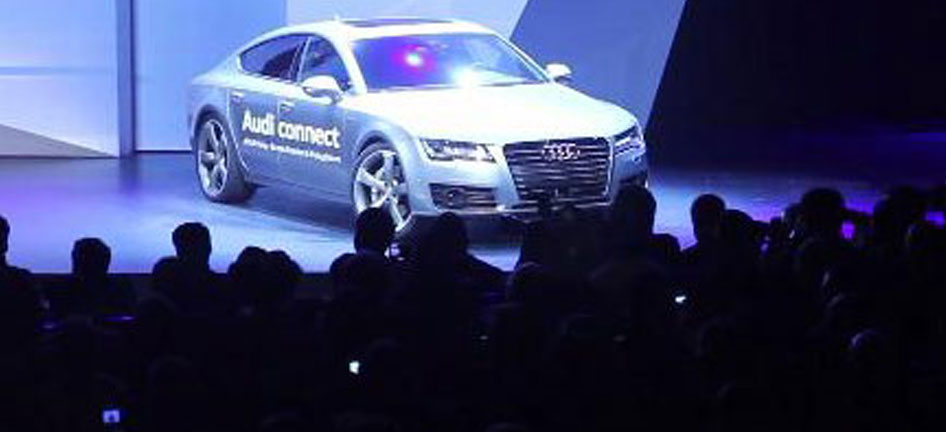 Adds Next-Generation Technology to the Audi connect® System
BARCELONA, Feb 22, 2016 – AT&T* is continuing to bring high speed Internet to Audi vehicles in North America as a part of an expanded multi-year agreement. The integration of next-generation technology will help deliver many new features to the Audi connect system in select 2017 and 2018 models.
Since 2014, AT&T has provided Audi cars with connectivity for Audi connect® and Wi-Fi. Under this new agreement, Audi will be providing next-generation technology, featuring new safety, security and infotainment features, such as remote lock and unlock, stolen vehicle locator, online roadside assistance and service requests over the AT&T network.
Audi connect is a platform for infotainment and connectivity designed to enhance the enjoyment of the ride for Audi drivers and passengers. With the fastest and most convenient access to the most current navigation and real-time information and entertainment available, Audi connect offers services ranging from picture navigation to enhanced social media and mobile app integration, and access to up to 7,000 Internet broadcast stations. Generation 2 further brings peace of mind through emergency and roadside assistance services and the ability to access and monitor the vehicle from a compatible smartphone or smart watch app.
"We are thrilled to continue our long-standing relationship with Audi and to provide next-generation technology to a number of their car models," said Chris Penrose, senior vice president, Internet of Things, AT&T Business Solutions. "This technology improves the driving experience by providing a whole new suite of services to Audi customers."
Audi customers can share data among phones, tablets and their vehicles with AT&T Mobile Share Value or stand-alone plan.
"Together Audi and AT&T are working to deliver the most comprehensive suite of applications and services to the vehicle," said Pom Malhotra, General Manger, Connected Vehicles, Audi of America. "As we see with our homes and mobile devices, reliable and robust high-speed connectivity is a necessity and is fast becoming one for the vehicle."
To learn more about IoT's potential to transform business, visit www.att.com/iot and download the AT&T IoT Insights Report here. Follow MWC updates from AT&T at att.com/mwcblog and @att and @attbusiness.
*AT&T products and services are provided or offered by subsidiaries and affiliates of AT&T Inc. under the AT&T brand and not by AT&T Inc.
Eligible vehicles only. Req's Audi Connect Prime and Mobile Share Value plan. Monthly, overage & other charges, fees & restr's apply. See att.com/mobilesharevalue for plan details.