Smiths Group Extends Relationship with AT&T to Transform its Global Communication Services
22 JANUARY 2015
---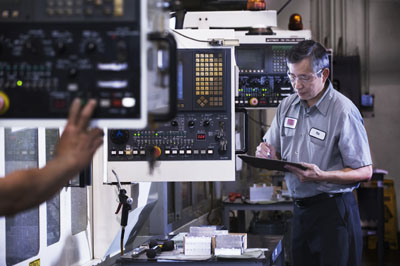 Long-term agreement will support Smiths Group's expanding global operations and growth objectives with global communications infrastructure
LONDON, Jan 22, 2015 — Smiths Group has refreshed its ongoing relationship with AT&T* for six more years. Valued at more than $100 million, the agreement brings all of Smiths Group's communications services under one roof. The company can now securely connect its 23,000 employees across 450 offices in more than 50 countries.
Smiths Group, a global technology leader for over 160 years, is a $4.5 billion engineering company headquartered in the UK. It manufactures products and supplies services that touch the everyday lives of millions of people.
They ensure the safe delivery of pain medication, help provide energy to households, make cars and planes more fuel efficient and improve mobile phone signals. Its advanced detection technologies keep people safe in global transportation, ports and borders.
AT&T is providing Smiths Group with enhanced global network speeds and capacity solutions for its offices and locations around the world. Security services from AT&T keep Smiths Group's information and assets safe. For instance, AT&T Security Event and Threat Analysis service helps Smiths Group reduce risk and increase reaction and response times to security issues.
Across its internet data centers, AT&T is managing Smiths Group's corporate content and applications so Smiths Group employees can access information easily and securely wherever they are located around the world. These managed services include Smiths Group's enterprise resource planning and world-wide email.
Employees at any Smiths Group location can communicate with each other using their laptops or favorite smartphone with the same single, easy-to-use interface. AT&T is integrating Smiths Group's existing unified communications with the AT&T cloud-based voice platform. An AT&T global Mobile Device Management solution helps secure all smartphones.
"This extended and long-term agreement with AT&T is strategically important for us as it will help us grow our business around the world. The communications, hosting and security solutions will aid our global expansion and growth priorities, make us more agile and productive, speed up decision making, foster greater collaboration and help fuel greater innovation," said Smiths Group's Stuart Beesley, Chief Information Officer. "We'll spend less on operating costs while enabling our employees to react more quickly to business demands and customer needs.
AT&T's global scale helps us ensure that our most critical assets are in safe hands while at the same time benefiting from new and emerging technologies," said Smiths Group's Stuart Beesley, Chief Information Officer.
"Organizations are no longer constrained by the four walls of the office building. Global companies like Smiths Group need to communicate quickly and securely around the world to remain competitive," said AT&T's Andrew Edison, Regional Vice President, EMEA. "Our agreement with Smiths Group highlights our strategy to help multi-national companies manage three rising trends: going mobile, using the cloud and expanding operations around the world."
*AT&T products and services are provided or offered by subsidiaries and affiliates of AT&T Inc. under the AT&T brand and not by AT&T Inc.
About Smiths Group
Smiths is a global technology company listed on the London Stock Exchange (SMIN) and operates a sponsored level one ADR programme (SMGZY). A world leader in the practical application of technologies, Smiths Group delivers products and services for the threat & contraband detection, medical devices, energy and communications markets worldwide. Our products and services make the world safer, healthier and more productive. Smiths Group employs more than 23,000 people in over 50 countries. For more information, visit www.smiths.com