AT&T Makes It Easier to Track and Manage Commercial Equipment
2 MARCH 2015
---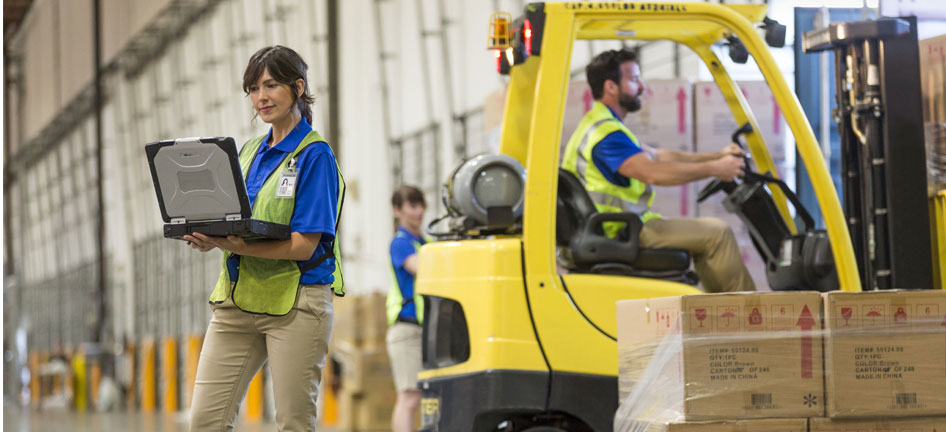 AT&T Works with Sany America to Manage Sany Heavy Equipment in North America
DALLAS, March 2, 2015 – AT&T* is working with Sany America to monitor and manage its heavy equipment machinery in North America with telematics services. Telematics services from AT&T gives commercial equipment manufacturers, and the fleet owners of this equipment, a turnkey solution that's easy to use and cost effective. Sany America has teamed with AT&T to introduce this state of the art telematics service on its heavy machinery, beginning with excavators, and plans to expand to other products in the near future.
At the heart of telematics services with AT&T is the AT&T Global SIM; and the AT&T M2M Application platform. The solution also provides a management and monitoring portal, which is accessible on a smartphone, tablet or PC. This combination gives companies the ability to better protect and manage their heavy equipment assets remotely and gain operational efficiencies.
Telematics services from AT&T for commercial equipment include:
Location and history so you can know where your equipment is at the time you view it and also a history of where it was operating previously.
Detailed reports on how your equipment is being used, assuring you get the most out of your assets.
Geo-fencing alerts which let you set up an area and then immediately receive alerts when equipment has moved into or out of that defined area.
Real-time diagnostic and condition alerts notify you of any equipment service needs or the possibility of component failures. This also assists in maintenance planning and tracking.
"For commercial equipment owners, knowing the exact location and condition of the machinery is critical," said Mike Troiano, vice president, Industrial Internet of Things, AT&T Mobility. "Historically, commercial equipment manufacturers have paid a hefty price to get effective resource management solutions. Our telematics services offer them a cost-effective and simple solution that can be implemented quickly and globally."
"The close collaboration with AT&T to develop a telematics solution is allowing Sany America to offer our dealers and customers an industry leading tool to remotely track, manage and troubleshoot their equipment fleets," said Andy Clevenger, vice president at Sany America. "We are truly excited to introduce the telematics services from AT&T solution to provide our customers with a more integrated and closer customer experience with Sany America and its products and services."
AT&T is committed to meeting the unique needs of commercial equipment manufacturers and owners. For the past three years, AT&T has been an active corporate sponsor and member of the Association of Equipment Management Professionals (AEMP). In fact, AT&T helped create the development of the AEMP telematics standard for the Heavy Equipment sector, which is used in AT&T's solution.
For more information on AT&T's Industrial IoT Services, visit att.com/IoT, or come visit us at Mobile World Congress in the Innovation City (Hall 3), Stand 3A31.
Follow all AT&T news from Mobile World Congress at http://soc.att.com/ATTatMWC or on Twitter @ATTBusiness.
*AT&T products and services are provided or offered by subsidiaries and affiliates of AT&T Inc. under the AT&T brand and not by AT&T Inc.
About Sany America
Incorporated in 2006, Sany America is headquartered in Peachtree City, Georgia, where its facility opened in September 2011. The facility includes 340,000 sq. ft. (31,587 m2) of manufacturing space and 60,000 sq. ft. (5,574 m2) of office space on 228 acres of land. In addition to manufacturing and sales, Sany America also supports in-house engineering, technical publications, marketing, service and parts operations including 13,600 sq. ft. (1,265 m2) of warehouse space. Through a large network of dealers across the United States, Canada, Mexico and Central America, Sany America sells and supports a wide variety of products including hydraulic excavators, motor graders, crawler cranes, rough terrain cranes, drilling equipment and port equipment.