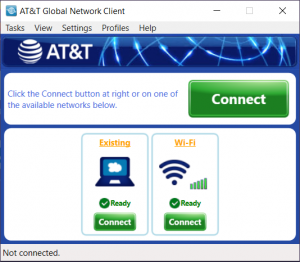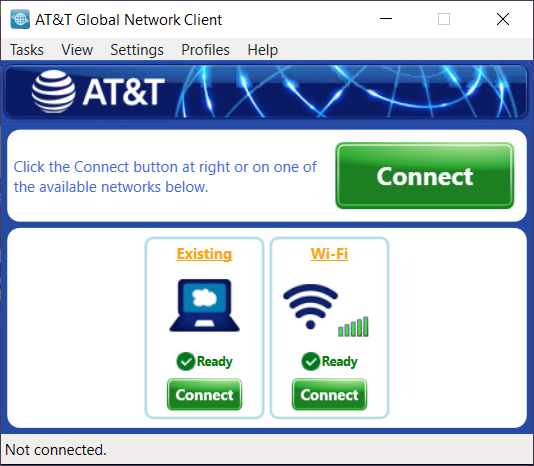 Version 10.8.1 Available
Version 10.8.1 of the AT&T Global Network Client for Remote Access is available.
Enhancements in recent releases include:
Add the ability to lock the account in the login dialog
Update SQLite to 3.41.2
Address concerns, including all discovered by Veracode scan
Bug fix: Problem with hard token
Bug fix: When creating a support log the last part of the net client log is missing
Bug fix: VNIC is not getting an IP address assigned when using fixed IP and dual access
Bug fix: Various minor bugs addressed
In addition, AT&T now offers more than 1M Wi-Fi hotspots in more than 100 countries that are available to Remote Access Users who utilize the AT&T Global Network Client. The total AT&T Wi-Fi footprint is comprised of both AT&T Wi-Fi branded locations and AT&T partner Wi-Fi locations across the world.
Latest Downloads
AT&T Global Network Client – Version 10.8.1.1950
Released May 12, 2023
All installation packages install on all supported operating systems: Microsoft Windows 10 1709 and newer and Microsoft Windows 11 (32-bit/64-bit).
Software Export
| Product Name | ECCN | Restricted/Unrestricted | CCATS |
| --- | --- | --- | --- |
| AT&T Global Network Client (56 bit) | 5D002 | Unrestricted | G014990 |
| AT&T Global Network Client (3DES/AES) | 5D002 | Unrestricted | G032606 |