U.S. Business Customers Summary Invoice
The Summary design omits the details to give you a high-level summary of your billing charges and credits. Includes Bill-At-A-Glance and Billing Summary sections on first page.
1. Account Number
Unique 13-digit number used to identify your business. Have this number ready any time you call AT&T to add services, or ask questions about your bill.
2. Account Summary
Details of Recurring, One Time, Prorated Usage, Taxes and Surcharges by Service for each Sub-Account/Location.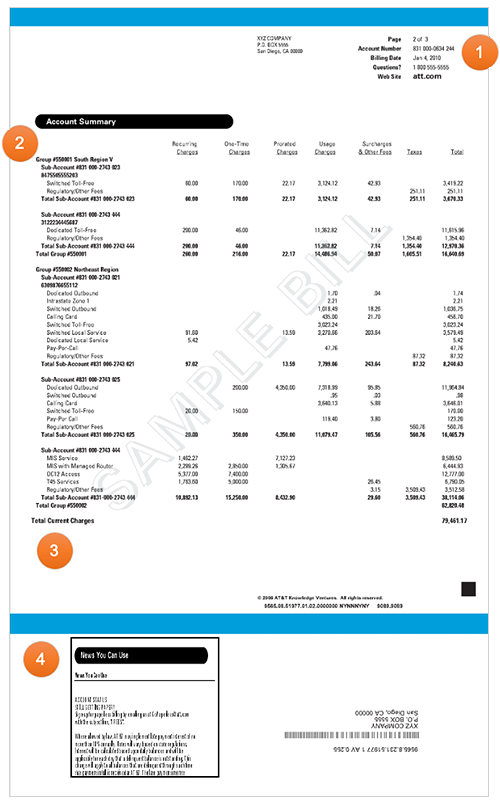 3. Total Current Charges
Ties back to Current Charges in the Bill-At-A-Glance section.
4. News You Can Use
Important regulatory and marketing messages pertaining to your account included on the back of most bill types.