Standard Invoice for International (Outside U.S.) Business Customers
1. Invoice Information
Overview of Gross Invoice Due, Payment Terms, and Payment Due always display for countries on an invoice.
2. Payment Due
The date your payment is due in full.
3. Invoice Summary
Provides an overview of charges within the invoice.
4. Account Number
Unique 13-digit number to identify your business. Have this number ready any time you call an AT&T company to add services or ask question about your bill.
5. AT&T Business Services
Displays your most current charges and/or credits billed. Charges are totaled for each Sub-Account and Group.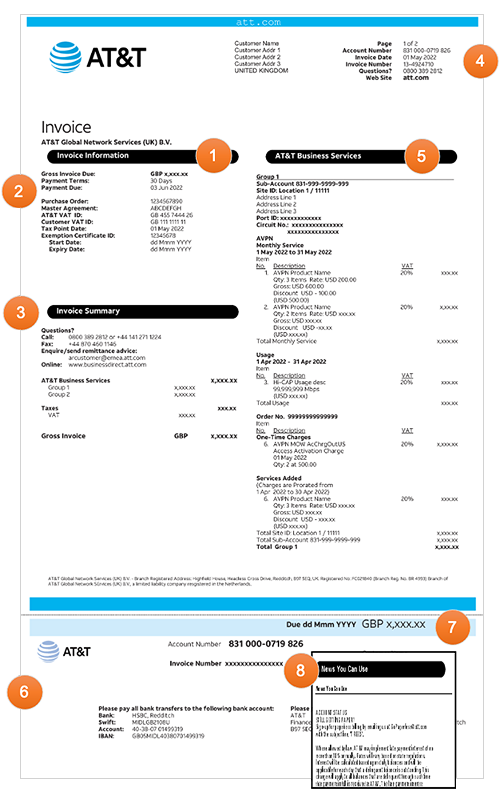 6. Payment Remittance
Removable payment stub with your account number, the amount due, and the remit-to address.
7. Total Amount Due
Sum of all charges incurred during the billing period and any past due charges.
8. News You Can Use
Important regulatory and marketing messages pertaining to your account included on the back of most bill types.