Asia Pacific Leadership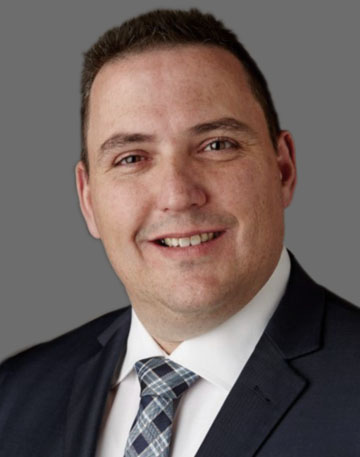 Martin as the Sales Centre Vice President is responsible for leading AT&T's business in Australia and New Zealand (ANZ). With a career at AT&T that began in 2004, Martin now manages AT&T's sales and business development for the region supporting business functions including service delivery, after sales support, marketing, finance and human resources.
In Martin's previous role as Director of Sales for AT&T's business development team in Australia, he was responsible for leading the team on the development of proposals and contracting offers for AT&T's multi-national customers. Prior to AT&T, Martin started his career in the US Navy where he spent over 9 years as an Operations Specialist and was responsible for building and project managing simulated warfare environments. Since then he has held Sales, Marketing and Business Management roles with Radware, SecureNet, Baltimore Technologies and Viasoft.
Martin's achievements at AT&T include; consistently leading his sales team in successfully obtaining lead acquisition accounts from large multi-national corporations headquartered across the Asia Pacific region. He has also been commended for his leadership in the successful acquisition of one AT&T's largest enterprise accounts in Asia Pacific that has significantly enhanced the profile of AT&T in Australia.
Martin holds a Bachelor of Business Administration in Marketing from National University, USA and is a Certified Master Training Specialist.
Martin is actively involved in community outreach programs and has participated in the CEO Sleep Out, The Smith Family iTrack Mentoring Program as well as acting as a mentor to disadvantaged teens in Sydney. He is also passionately involved in teaching youth sports including Basketball and Rugby in Sydney's South East.