Leadership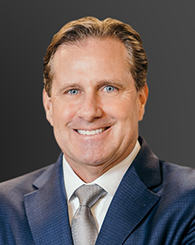 Charlie Bolton is Senior Vice President of Global Account Solutions. His team leads sales strategies that provide industry leading communications and vertical solutions to multinational corporations. Global Account Solutions is a multi-billion dollar segment comprised of sales and technical professionals serving customers in every region of the world.
Prior to his current assignment, Charlie led the AT&T Corporate Solutions team. In this role, Charlie led a national sales and support organization responsible for delivering a full range of communications solutions,
including mobility, networking, and applications services, to enterprise customers from virtually every industry. These customers ranged in size from Fortune 1000 companies to mid-market businesses.
During his 25-plus year career, Charlie has led a variety of organizations, including operations, marketing, and finance. He has experience leading sales teams across a wide range of customer segments from small
business to enterprise size customers. He has led both direct and indirect sales channels nationwide delivering wireline, mobility and integrated solutions. His career at AT&T includes roles as Vice President, Alliance Channel for AT&T Regional Business Markets, Vice President, AT&T Enterprise Mobility Sales, and Vice President, Corporate Markets Group
In addition to his AT&T experience, Charlie also spent two years as a principle in a technology start-up that was focused on managed IP VPN solutions.
Charlie holds an industrial engineering degree from the University of Florida and completed the Executive Program at University of Virginia's Darden School of Business.