National Disaster Recovery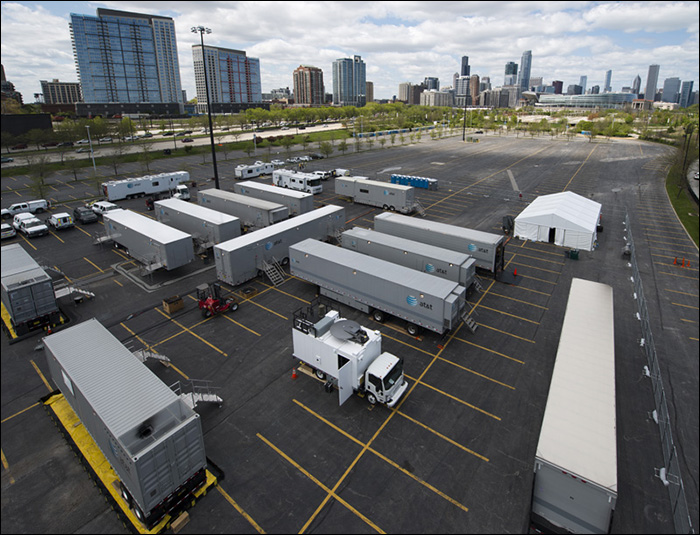 AT&T's commitment to our customers doesn't stop when a natural or a man-made disaster occurs. The mission of the Network Disaster Recovery (NDR) Team is to recover AT&T voice and data service network elements to an area affected by a disaster. Telecommunications is vital for our business and government customers following a disaster, both for the impacted area and for the rest of the country. NDR is responsible for the rapid recovery of service at AT&T network sites following catastrophic events.
AT&T's Network Disaster Recovery program was formed in 1991 to develop a way to respond to that "what if" scenario—the loss of an entire central office. The NDR solution combines network infrastructure and support trailers, recovery engineering software applications and a response team with both full-time and volunteer members from AT&T. The trailers provide the physical components that carry the restored network traffic. The software platforms allow those components to take on the services of the failed building. The team members create, connect, turn up and manage the recovery complex.
AT&T has invested more than $600 million in its U.S. NDR program and another $15 million internationally. Team members have spent more than 145,000 working hours on field exercises and deployments over the last two decades. AT&T is the first company nationwide to receive United States Department of Homeland Security's (DHS) Private Sector Preparedness Program (PS-Prep) certification.